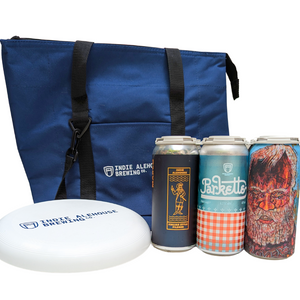 We've made a Park Pack! - But not a park pack because drinking in parks is not allowed...
We've made a pack for outdoor enjoyment wherever you are able to safely do so.

What's included with the pack? 

Indie Alehouse cooler bag

Flying Disc

6 pack
Order yours today for pick up or delivery!